Welcome to Wain Marsh Tree Services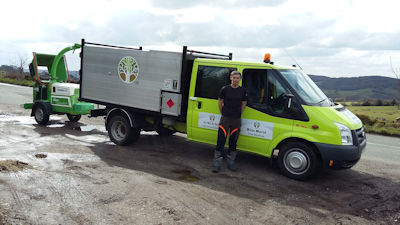 Based in the beautiful Biddulph Valley I carry out all aspects of tree and hedge work in Biddulph, Congleton and surrounding areas
I am a highly skilled tree surgeon with over 20 years of experience working on small trees, hedges and shrubs to large mature trees and everything else in-between
All of my work is carried out to BS3998 which is the British Standard for tree work
I pride myself on respect taking great care of customers property and that of their neighbours, considering the environment and wildlife and leaving everywhere clean and tidy.
All of the tree and hedge waste that I remove is 100% recycled
I aim to deliver a friendly professional service with customer satisfaction and safety at the forefront of the work I do
Myself and my team are all fully City and Guilds (NPTC) qualified and insured with up to £5 million public liability insurance
Please don't feel under any pressure or obligation whatsoever when requesting a free quotation or advice
A Tree Surgeon
Trees are a beautiful essential part of our world but when we bring them into our close surroundings they need to be maintained, they may outgrow their space and block out light and views. Trees may have dead or diseased branches, even the whole tree can die which can all be potentially dangerous to people and property.
As a Tree Surgeon I work in the care and maintenance of trees, I listen carefully to my customers requirements and concerns and advise them, then together we can decide on the best course of action by pruning trees which are overgrown, removing branches that are dead or dangerous or growing too high, far or wide, thinning out trees which have grown too dense and heavy and felling trees which are in the wrong place or diseased, dead and dangerous to people and property. These operations have specific names for different types of work, a description of these can be found on my services page.
Tree Surgery is a very dangerous specialised occupation, a tree surgeon needs to be highly skilled, experienced and able to manage risk, have a head for heights and feel comfortable high in the top of a tree attached only by a harness and ropes while using powerful dangerous machinery and equipment.
An artistic eye is required to be able to see how the tree will look when the work is completed creating an aesthetically pleasing tree.
In order to carry out tree surgery safely and correctly qualifications are required, please see my about page for details of my qualifications.
Safety play a very big part, equipment must be regularly checked to HSE Standards to be safe and fit for purpose, please see safety at the bottom of my about page.

My Commitment to Customers
Customer Satisfaction

High Safety Standards

Quality, Professional Workmanship

All Work Carried Out to British Standard BS3998

Respect of People, Property, the Environment and Wildlife

Leaving Gardens Clean and Tidy

Recycling 100% of Tree and Hedge Waste

Prompt and Reliable

Genuine Local Business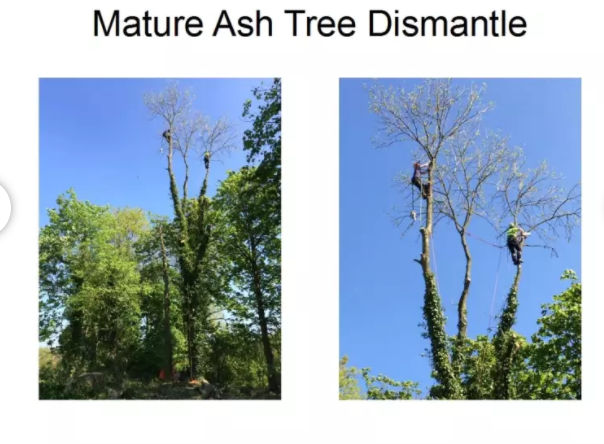 Professional Tree Care
Tree Pruning
Fully Qualified and Insured
Highly Skilled Tree Surgeon
Over 20 Years Experience
Public Liability Insurance
All Work Carried Out to BS3998
Friendly and Professional
Clean Tidy and Reliable
Tree and Hedge Waste is 100% Recycled
Biddulph, Congleton and Surrounding Areas
No Obligation Quotes
24 hour Emergency Call Out